Try your first month of Itch Flea for FREE! (just £1.99 P&P)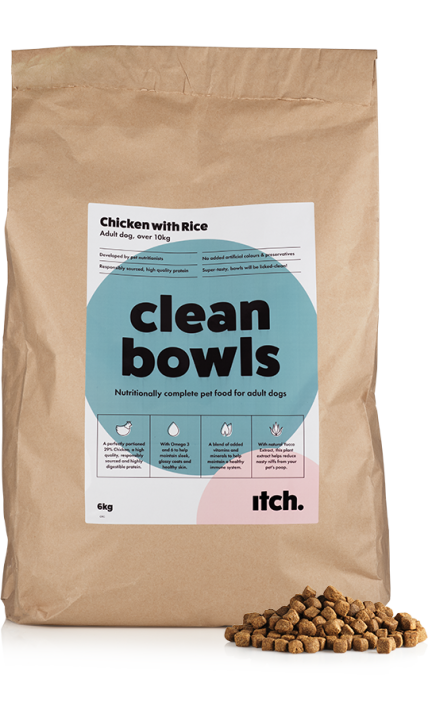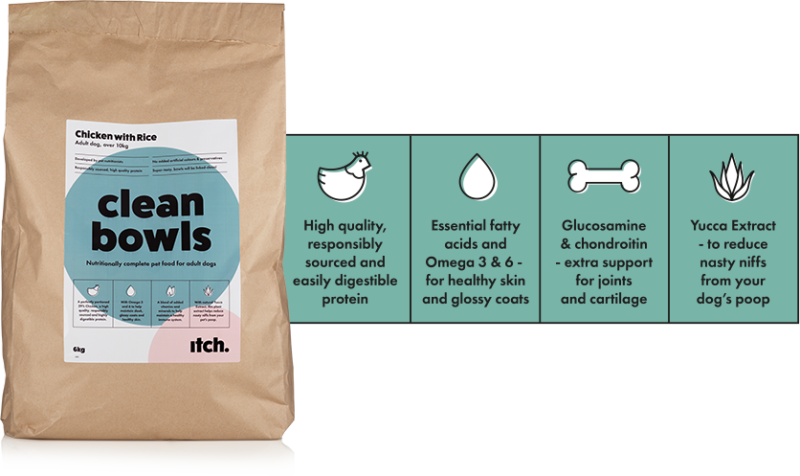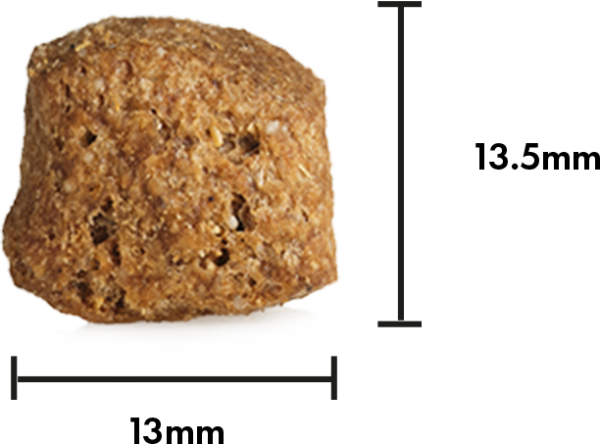 Clean Bowls
Complete Dog Food
Chicken with Rice for Adult Dogs (10kg or more)
Available in 6kg & 12kg
From
£16.00
£8.00
(50% OFF)
To stay healthy and happy, your furry friend needs a well-rounded diet full of nutritious, tasty ingredients.
Clean Bowls Chicken with Rice for Adult Dogs includes 29% chicken, plus all the vitamins and minerals needed to support your pooch in maintaining a strong immune system and healthy joints.
After giving your furry friend a taste test, we're pawsitive it'll be clean bowls all-round. So confident in fact, we'll refund you if your pet turns their nose up at it!*
It's none of what they don't need, only what they do.
A perfectly proportioned 29% chicken, a high quality, responsibly sourced and highly digestible protein
With Omega 3 and 6 to help maintain sleek, glossy coats and healthy skin
A blend of added vitamins and minerals to help maintain a healthy immune system
With natural Yucca extract that helps reduce nasty niffs from your dog's poop (you're welcome!)
100% commercially compostable, planet-friendly bags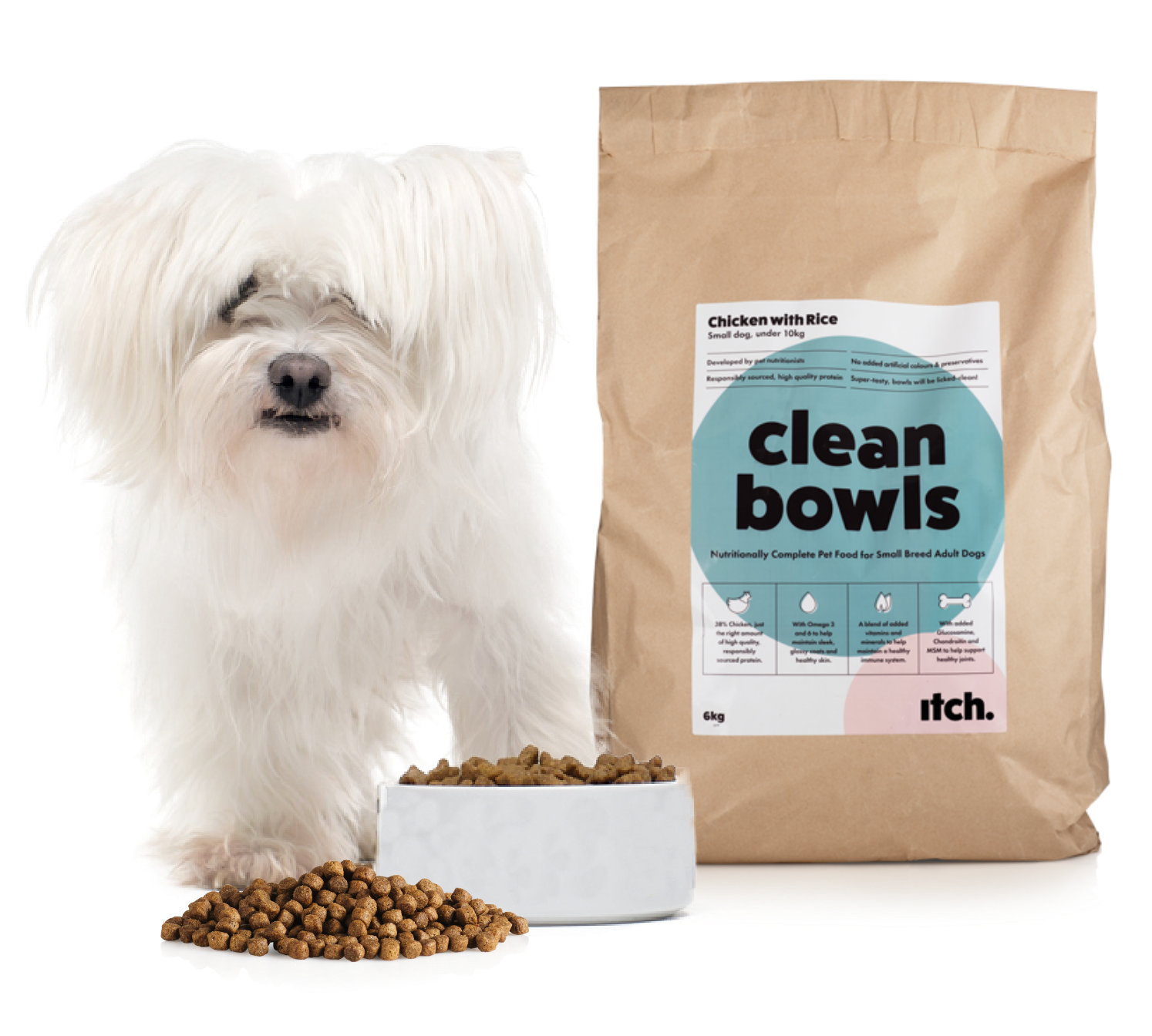 Chicken 29% (Including Dried Chicken 26% & Chicken Fat 3%), Rice (26%), Barley, Oats, Beet Pulp (2%), Dried Fish, Brewer's Yeast, Minerals, Vitamins, Yucca Extract (190 mg/kg)
Crude Protein

24%

Crude Fat

8%

Crude Fibre

3.5%

Crude Ash

5.5%

Moisture

8%

NFE

51%

Metabolisable Energy

348 kcal/100g

Omega 6

1.95%

Omega 3

0.25%

Calcium

1.5%

Phosphorus

0.9%

Your first order will be delivered with Hermes 24-hour service. For returns, please reach out to our Customer Service team.
Vet Approved

"When it comes to feeding your pets, you want to make sure they have a well-rounded diet full of great ingredients and essential vitamins and minerals. The Clean Bowls recipes are wonderful all-rounders that help you keep your furry mates at their most fabulous selves!"
Zoe Costigan, our in-house vet
BVSc BSc(hons) Cert AVP MRCVS

Other pups go barking mad for...