Try your first month of Itch Flea for FREE! (just £1.99 P&P)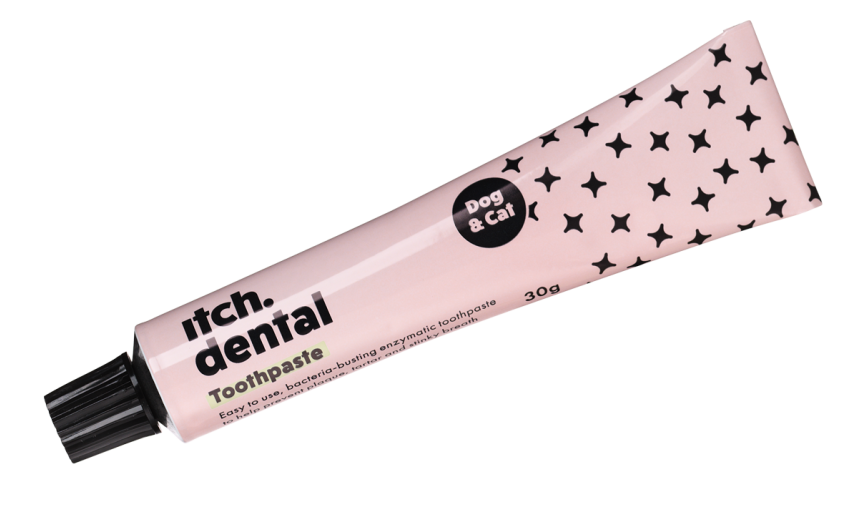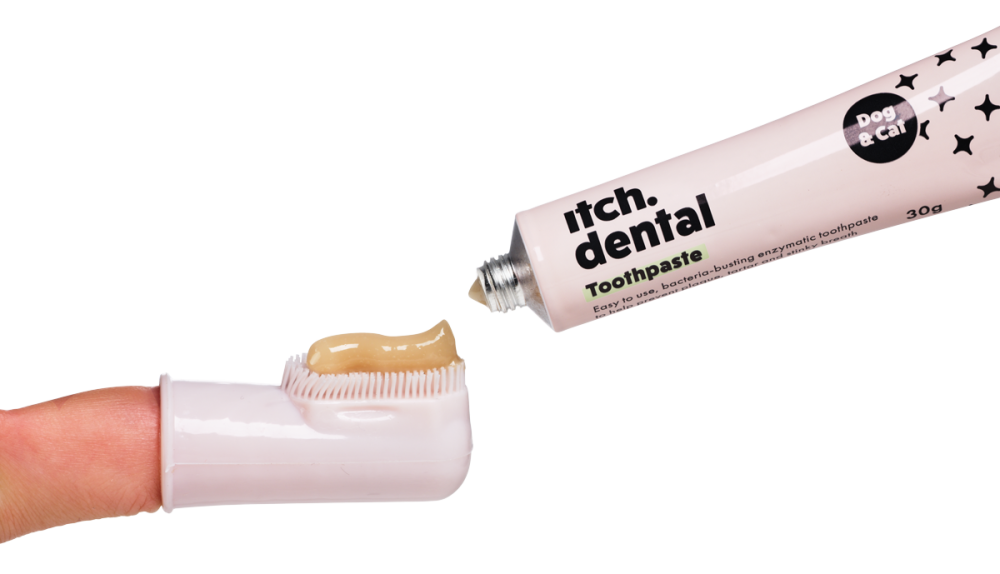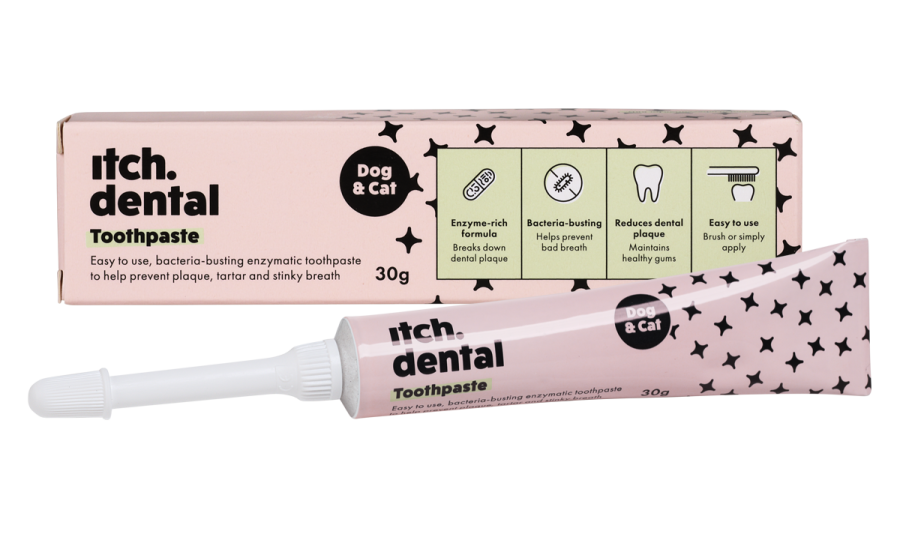 Itch Dental
Toothpaste
Easy to use, bacteria-busting enzymatic toothpaste for cats and dogs to help prevent plaque, tartar and stinky breath. Itch Dental Toothpaste's advanced formula delivers great results in a tasty, pet-friendly formula. Simply, apply with the nozzle or the dental finger brush provided.
Well-Being Benefits
Well-Being Benefits
Enzyme-rich formula
Breaks down dental plaque
Reduces dental plaque
Maintains healthy gums
Bacteria-busting
Helps prevent bad breath
Easy to use
Brush or simply apply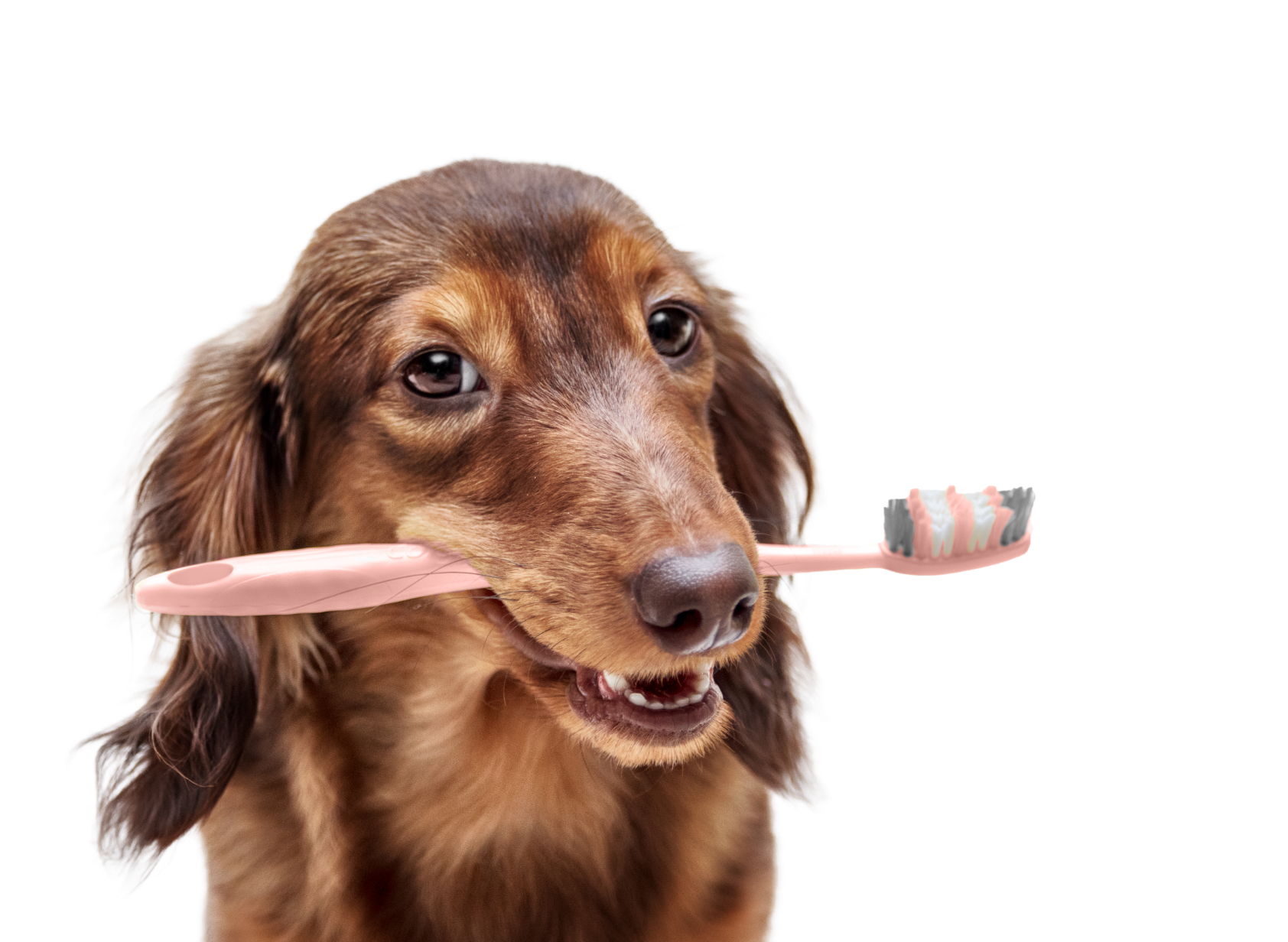 Vet Approved

"Without brushing, food debris builds up on the surface of our pet's teeth along with saliva and bacteria resulting in dental plaque. Left untreated, over time it can lead to painful gum disease and tooth decay. Itch dental is specifically formulated to reduce plaque on the spot. It also remains active after brushing to continually remove dental plaque, defend against bacteria, and prevent dental disease."
Zoe Costigan, our in-house vet
BVSc BSc(hons) Cert AVP MRCVS

Enzyme complex: Amylase, glucose oxidase, potassium thiocyanate, lactoferrine, lactoperoxydase, lysozyme, superoxide dismutase. Mild abrasives, non ionic surfactant, flavourings.
Aluminium tube is recyclable, Cardboard box is recyclable. Finger brush is made from PVC and is recyclable. The plastic lid on the tube is non-recyclable.
30g tube, nozzle for ease in application and finger dental brush.
Cats & small dogs (2-10kg)

Every 4 months

Medium dogs (20-30kg)

Every 2 months

Large, larger and XL dogs (30kg+)

Every month
Sent at the perfect time

Cat

All Weights
£5.50
Every 4 months

Small

2-10 Kg
£5.50
Every 4 months

Medium

10-20 Kg
£5.50
Every 2 months

Large

20-30 Kg
£5.50
Monthly

Larger

30-40 Kg
£5.50
Monthly

XL

Over 40 Kg
£5.50
Monthly