Try your first month of Itch Flea for FREE! (just £1.99 P&P)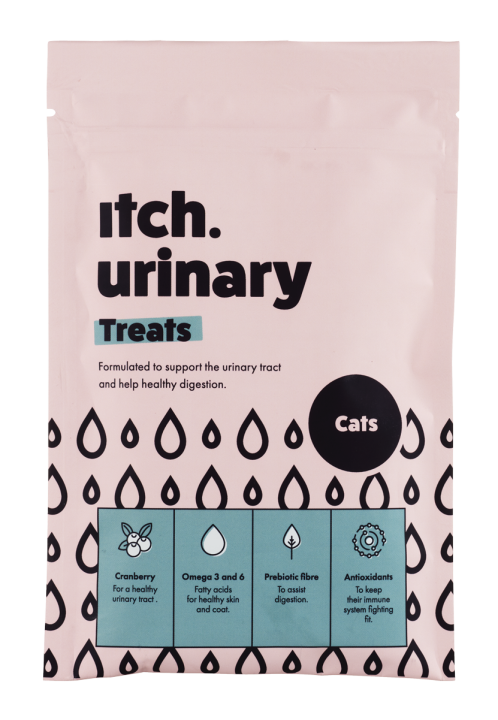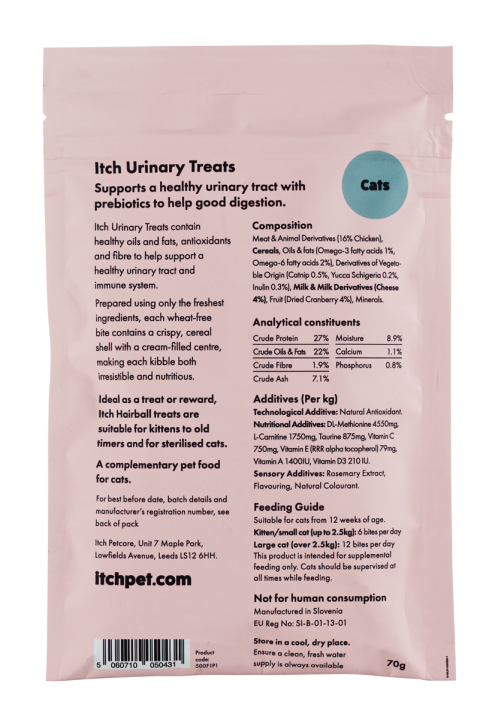 Itch urinary
Treats
A tasty treat for cats prone to urinary issues, our Itch Urinary Care treats are packed with healthy oils and fats, antioxidants and healthy fibre to help support a healthy urinary tract. Prepared using only the freshest ingredients, each wheat-free bite contains a crispy, cereal shell with a cream-filled centre, making each kibble both irresistible and nutritious.
Well-Being Benefits
Well-Being Benefits
Cranberry
For a healthy urinary tract
Omega 3 and 6 Fatty acids
For healthy skin and coat
Prebiotic fibre
To assist digestion
Antioxidants To help keep the immune system fighting fit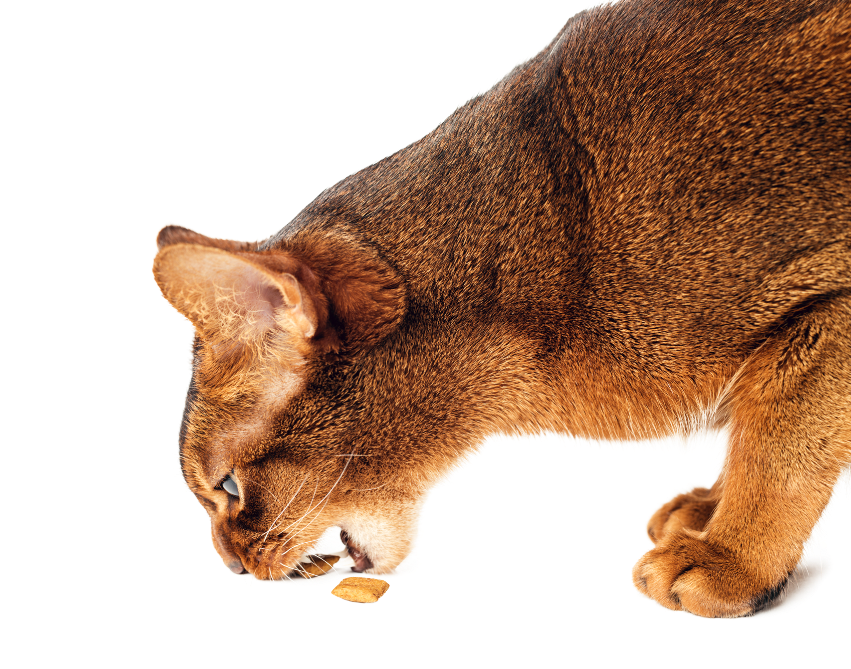 Composition Meat & Animal Derivatives (16% Chicken), Cereals, Oils & fats (Omega-3 fatty acids 1%, Omega-6 fatty acids 2%), Derivatives of Vegetable Origin (Catnip 0.5%, Yucca Schigeria 0.2%, Inulin 0.3%), Milk & Milk Derivatives (Cheese 4%), Fruit (Dried Cranberry 4%), Minerals.
Nutritional Additives: DL-Methionine 4550mg, L-Carnitine 1750mg, Taurine 875mg, Vitamin C 750mg, Vitamin E (RRR alpha tocopherol) 79mg, Vitamin A 1400IU, Vitamin D3 210 IU. Sensory Additives: Rosemary Extract, Flavouring, Natural Colourant.